&nbsp
FUTURE
EVENTS

Book launch: Hacia el sur. La construcción de la ciudadanía Suramericana y la movilildad intrarregional por Jackes Ramirez G..
More information..

III Transnational Meeting of Colective PND Migration.
More information..

UNIVERSITY OF OXFORD. Examining Migration Dynamics - Networks and Beyond, THEMIS International Migration Conference, 24-26 Sep.
More information..

Third Seminar on Pastoral Migration. From starting to return: between failure and hope September 5 and 6, 2013.
More information..

Global Forum on Remittances 2013, 20-23 May. Bangkok, Thailand.
More information..


MORE EVENTS..

&nbsp
Created in 2002, and formally constituted as a non-profit organization in 2003, the International Network on Migration and Development (INMD) is a growing, global network recognized as a world´s leading authority on research and knowledge management addressing the complex links between development and international migration. See more...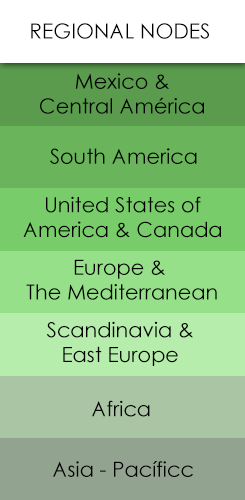 Photography: David Bacon