Matt Bakker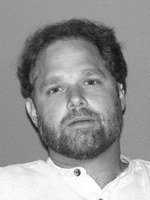 E-mail: mjbakker@ucdavis.edu


Education:

Ph.D. Candidate, University of California, Davis, Sociology, Expected June 2010

M.A. University of California, Davis, Sociology, December 2006

M.S. University of California, Davis, Community Development, June 2003

B.A. University of California, Santa Cruz, Community Studies (Honors), June 1995

Research and Teaching Interests:

International Migration; Globalization and Transnationalism; Political Sociology; Economic Sociology; Contemporary Theory; Race and Ethnicity; Qualitative Methods; Community and Urban Sociology

Dissertation Research:

Neoliberal Coalitions and Migrating Subjects: An Examination of the Remittances-to-Development Agenda in North America

This project draws on a multi-sited and transnational ethnographic method to explore the construction and the content of a complex of migration-related policy instruments designed by international financial institutions and the United States and Mexican governments. These policies attempt to channel the resources generated through U.S.-bound Mexican migration toward developmental purposes in Mexico in the hope that such "development" may put an end to future migration. My findings suggest that the discursive formation underlying these policies is deeply stained with neoliberal ideology, its celebration of "the market," and its vilification of government as a hindrance to economic processes. This neoliberal ideology is inconsistent with the actual policies put into practice by policymakers, as these require government officials and their policies to play a significant role in both facilitating migrant investment in their hometowns and in "educating" migrants and their family members about the value of formal financial institutions and the products they offer. Finally, I attempt to show the incapacity of this neoliberal ideology and these policy instruments to fully transform migrant practice and put an end to future migration, as these confront a transnational habitus deeply engrained in the inhabitants of migrant-sending regions and fail to recognize and attend to the continuing relevance of localized networks of political and economic power within sending regions.