María Aysa Lastra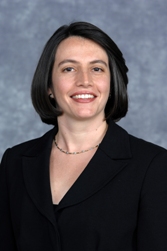 E-mail: aysan@piu.edu


Assistant Professor of Sociology

Degrees
BA, Instituto Tecnológico Autónomo de México, Economics, 1996
MA, Georgetown University, Public Policy, 2000
MA, University of Pennsylvania, Demography, 2002
PhD, University of Pennsylvania, Demography, 2005

My research has centered on describing and explaining inequalities in migrant or immigrant origin populations. As a social demographer my current research focuses on health disparities among these populations and has covered domestic violence in immigrant households, HIV/AIDS and obesity. I continue working on comparative international migration from Latin America to the United States, particularly my work in this area has focused on the determinants of international migration; on philanthropic remittances and immigrant organization in the U.S. and on the use of labor remittances from a gender perspective. I formerly developed research related to the consequences of economic crisis and political violence on internal and international migration flows and resettlement, return and integration practices in Colombia.

I have taught continuously since 2005 (the year I arrived to FIU) graduate level and undergraduate upper level division courses on Research Methods for the Social Sciences. I cover topics on quantitative and qualitative methodologies; however, I emphasize the use of quantitative data in my courses since as a demographer this is my area of expertise. I have also taught Population and Society or Population and the Environment, Social Problems, Race and Ethnicity, Introduction to Sociology and Social Deviancy. I have served as principal advisor for students in the Master of Arts in Latin American and Caribbean Studies, as well as a committee member in various dissertations on international migration and health related topics.

I have served recently in the Faculty Advisory Board at the Latin American and Caribbean Center and in the curriculum committee for the Master of Arts in Global Affairs at Florida International University. I am convinced that the outcomes of our investigations should be shared with the public, for this reason I collaborate with the efforts of the General Mexican Consulate in Miami and provide interviews for the media on topics related to my research.

Currently I am a faculty fellow at the Center for Research on U.S. Latino HIV/AIDS and Drug Abuse at Florida International University working on health disparities among migrant populations. I also serve as a senior researcher at the Colombian Studies Institute.