Alejandro Portes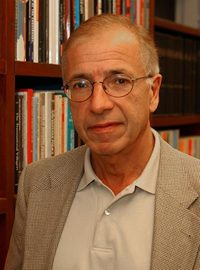 E-mail: aportes@princeton.edu


Professor of Sociology. Ph.D., Sociology, University of Wisconsin, Madison, 1970. Interests: immigration, economic sociology, comparative development, Third World urbanization.

Recent Activities

Alejandro Portes continued as Chairman of the Department of Sociology and Director of the Center for Migration and Development (CMD) at Princeton University. Portes gave the keynote address to the Conference on Latin American Immigration to Europe in Genova, Italy, and the keynote address to the IV National Spanish Congress on International Migrations in Gerona, Spain. He served on the editorial boards of International Migration Review, The American Prospect, Ethnic and Racial Studies, Journal of Ethnic and Migration Studies, Global Networks, City and Community, Revista Mexicana de Sociologia, Acts de la Recherche en Sciences Sociales, Studies in Comparative International Development, and Anuario Social y Politico de America Latina. He was a member of the Committee on International Migration of the Social Science Research Council, a member of the Overseers Committee at the Harvard School of Education, and an Advisory Board member of the Centre on Migration, Policy, and Society, Oxford University. His lecture schedule included presentations at Autonomous University of Barcelona (Spain), the University of Coimbra (Portugal), IDES in Buenos Aires (Argentina), the University of Genova (Italy), Princeton University, Harvard University, Clark University, and the University of Texas-Austin.