Oscar Chacón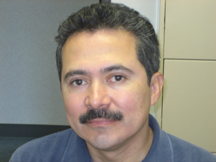 E-mail: ochacon@nalacc.org


Has served as Director of Enlaces América since August of 2001. Prior to his appointment at Heartland Alliance, Mr. Chacón served on the board of directors of prominent immigrant rights and immigration policy advocacy institutions such as the National Immigration Forum, the National Network for Immigrant and Refugee Rights, and the Central American Resource Center of Los Angeles, CA.

He has also served as an advisor on policy advocacy, community development, and leadership development initiatives to the Ford Foundation and the Advocacy Institute. Mr. Chacón is a former executive director of Centro Presente, Inc, in Cambridge MA, a community based organization dedicated to the empowerment of Latino immigrants throughout Massachusetts. He is also a former executive director of the Northern California Coalition for Immigrants Rights. Mr. Chacón is the current President of the Salvadoran American National Network (SANN), an association of Central American community-based organizations dedicated to the empowerment and overall integration of Central American immigrant and refugee communities into U.S. society.