Binod Khadria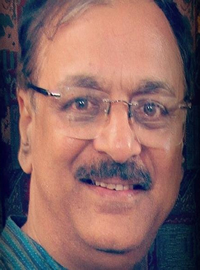 E-mail: bkhadria@yahoo.com


Professor of Economics at the Zakir Husain Centre for Educational Studies, School of Social Sciences, Jawaharlal Nehru University, New Delhi, India. At present he is on sabbatical as a Visiting Senior Fellow, jointly at the Asia Research Institute, and the Department of Economics, Faculty of Arts and Social Sciences, the National University of Singapore. He has been a Visiting Fellow at the Institute of Development Studies, University of Sussex, UK; a Fulbright Senior Visiting Scholar at the Institute for Economic Development, Boston University, USA; and a Visiting Professor at the School of Economics, Kwansei Gakuin University, Japan. Professor Khadria is the author of The Migration of Knowledge Workers: Second-generation Effects of India's Brain Drain (Sage Publications, 1999). Apart from this, he has written extensively on migration, and some of his research papers have been published by the ILO, OECD, Institut de Reserche pour le Developpment (IRD, France), Institute of Developing Economies-Japan External Trade Organisation (IDE-JETRO), Global Commission on International Migration (GCIM), etc. He has also been an invited panelist in the BBC debates on migration, and more recently in a web-feature symposium of the Harvard International Review on immigration, and the Radio Singapore International's "checkout interview" on skilled workers.

Professor Khadria holds nominated positions at professional bodies, like the International Advisory Panel of the "Brain Drain" dossier at SciDev.net, Steering Committee of the International Geographical Union's Commission for Population and Vulnerability, Deputy Chair (South Asia) at the Asia-Pacific Migration Research Network (APMRN), and Editorial Board of the Asian and Pacific Migration Journal (APMJ). He is also a consultant to the Institute of South Asian Studies, Singapore. Apart from international migration, Professor Khadria's other research and teaching interests are in the multidisciplinary areas of investment in education, transfer of technology, trade in services, and development in general.