Ursula Stiegler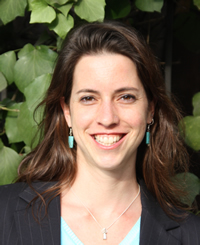 E-mail: ursula.stiegler@fu-berlin.de


Ursula Stiegler is research associate in political sciences in the project 'Financial Development through Remittances? Potential Contribution and Governance', which is part of the Collaborative Research Center (SFB 700) on 'Governance in Limited Statehood' at the Freie Universität Berlin, Germany. In the project she analyzes governance initiatives that aim at promoting financial development through remittances in Mexico, El Salvador and the Dominican Republic. Thereby she focuses especially on initiatives that link remittances with microfinance services to improve the access to the financial sector for remittance receivers. In her PhD project she works on similar questions in the US-Mexican context. Beyond that, within the research area of 'migration and development', she is also very interested in sending states' transnational policies ('diaspora' policies) and political activism of Latinos in the United States.

She holds a Master's degree (Diplom) in 'International Cultural and Business Studies' with specialization on Latin America and Spain from the Universität Passau. Before joining the Collaborative Research Center she worked in various projects with focus on Latin America in the Policy Planning Department of the German Ministry of Foreign Affairs and the 'Stiftung Wissenschaft und Politik' (German Institute for International and Security Affairs) in Berlin, and as a journalist in the foreign affairs documentation section of the news magazine "Der Spiegel" in Hamburg.