Kemal Kirisci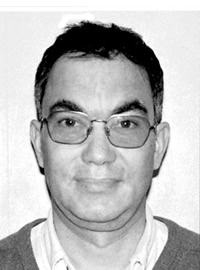 E-mail: kirisci@boun.edu.tr


Professor at the Department of Political Science and International Relations at Boğaziçi University, Istanbul. He holds a Jean Monnet Chair in European Integration and is also the director of the Center for European Studies at the university (www.ces.boun.edu.tr). The Center in September 2005 received a Jean Monnet Center of Excellence award.

He received his Ph. D. at City University in London in 1986. His areas of research interest include European integration, asylum, border control and immigration issues in the European Union, EU-Turkish relations, Middle Eastern politics, ethnic conflicts, and refugee movements. He has previously taught at universities in Britain, Switzerland and the United States. His books include Turkey In World Politics: An Emerging Multi-Regional Power (co-edited with B. Rubin) (Lynne Reinner, Boulder, 2001); The Political Economy of Cooperation in the Middle East (co-authored) (Routledge, London, 1998); Turkey and the Kurdish Question: An Example of a Trans-State Ethnic Conflict (co-authored) (Frank Cass, London, 1997); and The PLO and World Politics, (Frances Pinters, London, 1986). Kirisci has also published numerous articles and chapters on identity issues, Turkish foreign policy, EU-Turkish relations, and refugee movements in academic journals and edited books. He is also the author of two monographs Justice and Home Affairs Issues in Turkish-EU Relations (TESEV, Istanbul, 2001) and Turkey in the European Area of Freedom, Security and Justice (with Joanna Apap and Sergio Carrera) (CEPS, Brussels, 2004). A special issue of Turkish Studies on "Determinants of Immigration and Integration of Turkish Immigrants in the European Union" that he edited with R. Erzan has appeared in March 2006. His web page can be reached at http://www.pols.boun.edu.tr/kirisci.html.